Brake Repair at Lithia Kia of Anchorage
Schedule Comprehensive Brake Pad & Rotor Repair in Anchorage, AK
Your Kia is only as good as its brake pads and rotors.  At Lithia Kia of Anchorage, we're in the business of helping our customers prioritize safety by offering comprehensive brake repair for all models.  Whether you drive every day or only on the weekends, it's important to have your brakes checked before hitting the roads in Anchorage, AK.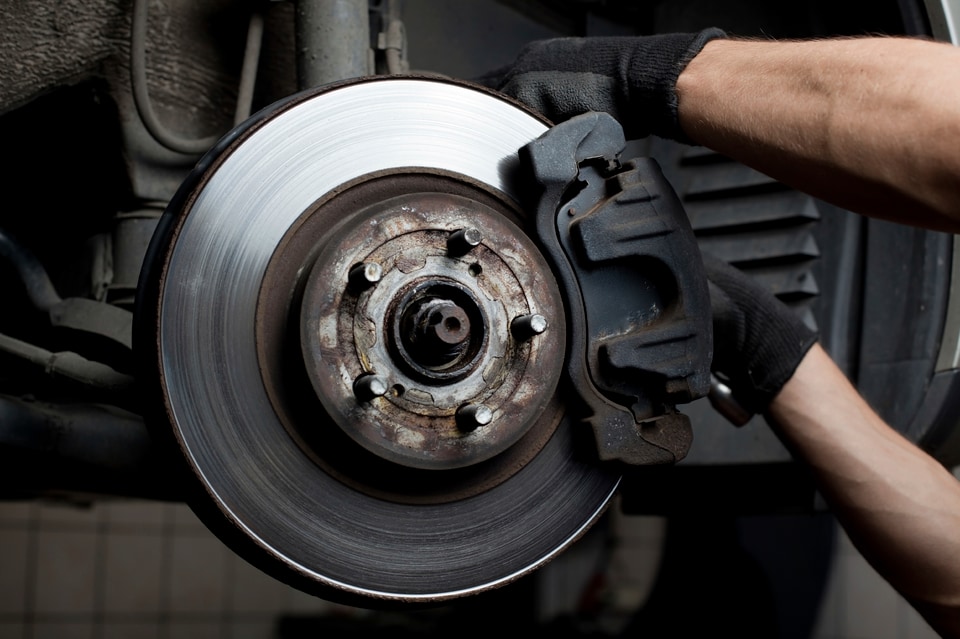 Signs Your Vehicle is Due for Brake Service
The more time you spend driving, the more obvious it might be for you to detect when your brakes need repairing.  But for those who need help identifying brake failure warning signs, the experts at Lithia Kia of Anchorage are here to help you.  Our full-service facility is proud to offer comprehensive brake repair and service, including pad replacement, rotor resurfacing, and more!
To help you mitigate brake damage and prevent permanent brake failure, our team has compiled a list of the top brake failure warning signs that every driver should know, including:
Vibrating and squealing while braking
Leaking brake fluid
Brake pedal loses pressure or is too rigid
Burning smell coming from the brakes
Brake warning light is flashing on the dashboard
Brake Fluid Flush Service
If you're in the market for brake fluid flush service, look no further than Lithia Kia of Anchorage.  We can help you schedule brake service at the proper intervals, ensuring your brake fluid gets flushed and replenished after every two years of driving.  Flushing brake fluid is a simple task that's necessary to help prevent brake failure and maintain a safe boiling point.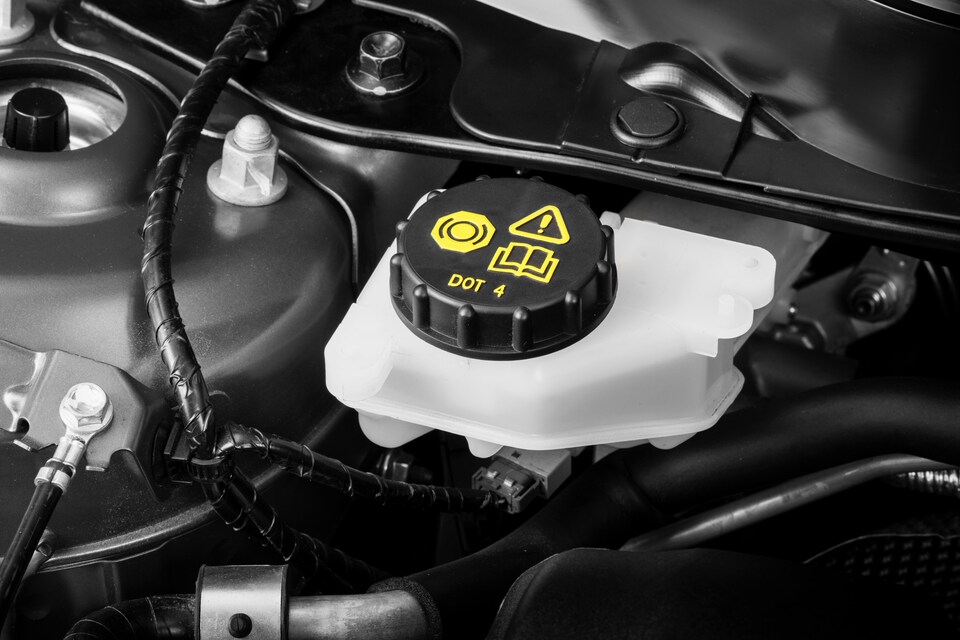 The Importance of Brake Fluid Flushing
Your brakes comprise a series of features and mechanical systems that ultimately brings your vehicle to a stop.  Brake fluid - which channels braking power and filters through your brake lines when you push down on the brake pedal - is what communicates with your brake calipers when it's time to slow down.  Fluid lives inside your brake reservoir located under the hood and gets pushed out to all four wheels (or two wheels if your vehicle is FWD) when you apply the brakes.
The importance of getting your brake fluid flushed is that it can cause brake failure once it gets old.  Old brake fluid becomes viscous and can contaminate the system if left unchanged for more than two years, so we recommend getting it changed on time.
Brake Fluid Flush Service Intervals
Routine vehicle maintenance includes the periodic flushing and refilling of your brake fluid.  No matter what type of vehicle you drive, you owe it to yourself to check out your brake fluid at least once a year to avoid leaks or damage to your brake lines.  Your brake fluid should be changed and replenished every two years, including a comprehensive inspection of your brakes to ensure that nothing is about to fail due to rust or wear and tear.
What Services Do We Provide?
When it comes to repairing your brakes, our team utilizes the latest technology and an extensive checklist to ensure we don't miss anything that's on the verge of failing.  We start by offering a comprehensive check of the entire braking system, including your pads, rotors, and calipers.  Pending a thorough inspection, our team will identify what needs repairing and will order new OEM parts to aid in the process.
Backed by the expert service technicians at Lithia Kia of Anchorage, we go the extra mile to ensure your brakes are operating correctly, including services like:
Brake pad replacement
Brake rotor replacement/resurfacing
Brake caliper repair
Brake fluid flush/refill
Brake line adjustment/patching
And more!
Contact Us to Learn More
For more information about the importance of brake service and to schedule a service appointment, please call, click, or contact us online at Lithia Kia of Anchorage today! We look forward to hearing from you!